Kevin Surace
CEO, Appvance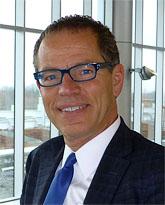 Kevin Surace has led organizations to growth in innovation, technology, revenue, and investor value, including Serious Energy, Perfect Commerce (supply-chain software / services), CommerceNet, General Magic (cloud-based virtual assistant), WebKnight (Java authoring system), and Air Communications (wireless hardware/software).
As CEO of Serious Energy, Kevin delivered disruptive products that reduce energy usage in buildings, the world's largest contributor of CO2. He built a team of 420 people delivering high-tech materials, products, software, and services to 70,000 projects, including the Empire State Building and the New York Stock Exchange. Kevin has also driven in software/mobile innovations, including creating OnStar virtual advisor for GM and developing the first wide-area mobile data product (AirCommunicator), and he is credited with the development of the modern "human-like" voice user interface (think Siri), as well as the invention of QuietRock soundproof drywall.
Kevin has been recognized by dozens of organizations, including being named Entrepreneur of the Year by Inc. Magazine, one of the top innovators of the decade by CNBC, and Tech Pioneer by the World Economic Forum - Davos, and he has been inducted into the Innovation Hall of Fame (RIT). He is currently CEO of Appvance and has been awarded 23 US patents.