Greg Schmergel
Co-Founder, President, and CEO, Nantero Inc.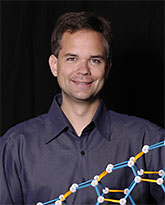 Greg Schmergel is the co-founder, president, and CEO of Nantero. He was most recently senior vice president, Corporate Strategy, for About Inc., the fifth-largest Web property. Previously he was president and CEO of ExpertCentral.com Inc. Greg founded Expert Central in November 1998 to provide consumers and small businesses with access to thousands of experts to use as an online resource for important questions on a wide variety of topics. He also served as chairman of the board. ExpertCentral was acquired by About, the leading network of comprehensive vertical sites for users and marketers, in January of 2000 (now part of Primedia).
Prior to forming ExpertCentral.com, Greg served as case team leader for Bain & Co., where he led consultant teams working on critical strategy and implementation issues for Fortune 1000 companies. His earlier experience includes senior positions at TowerGroup, which he helped start, and the Ernst & Young Center for Information Technology & Strategy. Reuters acquired TowerGroup in November 1999. Greg also served as a summer associate at Booz Allen & Hamilton Inc.
Greg stays active in supporting entrepreneurship at Harvard, MIT, and throughout Boston, including being a guest speaker at entrepreneurial classes and groups and a judge for the MIT $50K Entrepreneurship Competition. He also serves on the advisory board of the NanoBusiness Alliance and on the board of the Massachusetts Technology Leadership Council, the largest technology business association in the region. Greg graduated magna cum laude from Harvard University and earned an MBA from the Harvard Graduate School of Business Administration.
Greg was selected as the 2006 Ernst & Young Entrepreneur of the Year Award winner in New England, in the Emerging Technology category. The Ernst & Young Entrepreneur of the Year awards program honors entrepreneurs who have demonstrated excellence and extraordinary success in such areas as innovation, financial performance, and personal commitment to their businesses and communities.