Philip Low
Founder, Chairman & CEO, NeuroVigil Inc.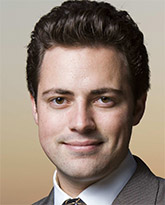 Philip Low, Ph.D., is the inventor, neurotechnologist, and computational neuroscientist responsible for the SPEARS algorithm, the iBrain neural monitor, and the Cambridge Declaration on Consciousness. At the University of Chicago, he invented novel neurosurgical techniques. At Harvard Medical School, he showed in nine weeks that a collagen inhibitor could successfully neutralize the growth of fibroid tumors; he was 19 years old at the time.
At the Salk Institute - which he joined at the recommendation of the late Francis Crick, Nobel Laureate of DNA fame, and where he was a Sloan-Swartz, Swartz and Kavli fellow - Philip invented the SPEARS algorithm and authored a doctoral dissertation which overturned long-standing beliefs regarding the nature of human and animal neural sleep patterns and made possible the automated and non-invasive single-channel detection of REM sleep and cortical and subcortical patterns, providing the foundation for iBrain and the Cambridge Declaration on Consciousness, which recognized the overwhelming neurobiological similarities between human and non-human animals. The body of Philip's Ph.D. thesis, a dynamic map of brain activity derived from a single non-invasive EEG channel, was a single page long and was unanimously approved by a committee including four members of the National Academy of Sciences and two past presidents of the Society for Neuroscience.
Philip's work has been featured in technical and popular articles in publications including The Proceedings of the National Academy of Sciences, CNN, the Economist, the New York Times, and TIME. While still in his 20s, Philip was appointed to dual appointments at the Stanford School of Medicine and the MIT Media Lab and was named president of the 1st International Congress on Alzheimer's Disease and Advanced Neurotechnologies, held in Monaco in February 2010. He also chaired the first Francis Crick Memorial Conference in Cambridge, UK (2012), and is an advisor to the White House and the US-Israel Science and Technology Foundation on matters of neuroscience, health, and technology.
To bring his innovations to the market, Philip founded NeuroVigil, the neurodiagnostics company responsible for iBrain, a wireless portable neural monitoring and analytics platform, used by the pharmaceutical industry, government, and academia to non-invasively and remotely monitor neuropathologies such as Alzheimer's disease, autism, depression, epilepsy, Gulf War syndrome, obsessive-compulsive disorder, Parkinson's disease, post-traumatic stress disorder, traumatic brain injury, and Rett syndrome, as well as the response of drugs affecting the brain; and to restore loss of function, such as communication, including in ALS patients.
Philip founded NeuroVigil when he was still in graduate school and enlisted several Nobel Laureates and Fortune 100 company founders. Under his leadership, NeuroVigil won the 2008 DFJ Venture and UCSD Entrepreneur challenges, successfully launched the first outpatient clinical trial for a CNS drug in 2009, won the CONNECT Most Innovative New Product in the Life Sciences award in 2010, closed a financing round at an unprecedented seed valuation in May 2011, began a partnership with Stephen Hawking on brain-based communication systems, and was recognized by the Washington Post and Fast Company as one of the Top 10 Most Innovative Companies in Health Care, alongside GE and the Cleveland Clinic.
In 2012, NeuroVigil's "sleep mining technology" was listed by the New York Times as one of "32 Innovations that Will Change Your Tomorrow." Philip holds numerous patents and three "extraordinary ability" clearances from the US government; is a 2010 MIT Technology Review TR-35 Top Young Innovator, an honor shared with the founders of Google, Linux, and Facebook; became, in 2011, the Inaugural Jacobs-Rady Pioneer for Global Innovation and Entrepreneurship, awarded every five years to an outstanding tech innovator and chairman / CEO; and was singled out in 2013 by The Scientist Magazine as "A Scientist to Watch." In the Fall of 2013, NeuroVigil expanded its operations to NASA.