Steven M. Wise
Founder and President, Nonhuman Rights Project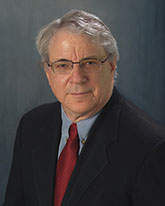 Steven M. Wise is founder and president of the Nonhuman Rights Project, the only civil-rights organization dedicated to attaining fundamental legal rights for nonhuman animals in the United States. He holds a JD from Boston University Law School and a BS in Chemistry from the College of William and Mary. He has practiced animal protection law for 38 years throughout the United States and animal rights law for three years, during which time he has litigated six common-law habeas corpus cases on behalf of four chimpanzees in New York State on behalf of the Nonhuman Rights Project. Habeas corpus cases on behalf of elephants and other chimpanzees are planned for 2016 and early 2017.
Steven currently teaches Animal Rights Jurisprudence at the Vermont Law School and the Lewis and Clark Law School in the United States and at the Autonomous University of Barcelona. He has taught Animal Rights Law at the Harvard, University of Miami, St. Thomas, and John Marshall law schools. He regularly lectures throughout the world on animal rights jurisprudence and appears frequently on radio and television, including The Colbert Report on July 17, 2014; was the subject of the April 24, 2014, Sunday New York Times Magazine cover story "Should a chimp be able to sue its owner?" ; and gave a 2015 TED Talk.
Steven is the author of four books: Rattling the Cage - Toward Legal Rights for Animals (2000), Drawing the Line - Science and the Case for Animal Rights (2003), Though the Heavens May Fall - The Landmark Trial That Led to the End of Human Slavery (2005), and An American Trilogy - Death, Slavery, and Dominion Along the Banks of the Cape Fear River (2009), as well as numerous law review articles, popular articles, and book reviews.
Academy Award nominee Chris Hegedus and Academy Award for Lifetime Achievement recipient DA Pennebaker premiered Unlocking the Cage, an HBO documentary about Steven's work and the Nonhuman Rights Project's quest to attain fundamental legal rights for nonhuman animals, at the 2016 Sundance Film Festival. Since then, it has been playing at theaters, film festivals, and on television throughout world. It premieres on HBO in January 2017.