Diane Tober
Assistant Professor, University of California, San Francisco, Institute for Health and Aging; and Documentary Filmmaker/Founder, Moonchaser Productions, LLC.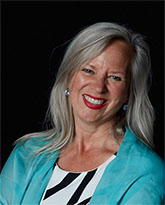 Diane Tober is an assistant adjunct professor at the University of California, San Francisco Institute for Health and Aging, and faculty at the Bixby Center for Reproductive Health and the Department of Anthropology, History, and Social Medicine. Her research focuses on gender and sexuality, the commodification of the body, science and technology studies, bioethics, and social and reproductive justice. In 2014, she launched The OVADO Project - an international investigation into egg donors' experiences in the global market for human eggs. With funding from the National Science Foundation, she is now examining how the different regulatory and medical settings in the US and Spain intersect with human biomarkets. She has conducted field research in Iran, Spain, and the United States.
Her book, Romancing the Sperm: Shifting Biopolitics and the Making of Modern Families (2018), explores the intersections between the sperm banking industry, the men who provide sperm, and the single women and lesbian couples who use donor sperm to conceive a child. Tracing the changes in the use of assisted reproductive technologies from the 1990s to today, Romancing the Sperm investigates the role technology plays in the changing meanings of family.
In addition to her research, Diane is also producer / director of the documentary film The Perfect Donor, currently in post-production.