Jason Preston
Co-Founder, Dent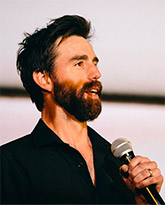 Jason Dent is the co-founder of Dent (Steve Jobs: "We're here to put a dent in the universe"), a company that creates and supports a community of entrepreneurs, executives, and creatives who are driven to "put a dent in the universe." Dent began as an annual conference but quickly developed into a strong community of people who call themselves "Denters." The conference focuses on drawing actionable insights from success and building an environment where peers from diverse backgrounds and fields of expertise are encouraged to build meaningful relationships through conversation and shared experience.
Jason is a part-time lecturer for the Human Centered Design and Engineering department at the University of Washington, where he teaches a class on organizational teamwork, leadership, and culture.
Jason has developed a unique perspective on what drives successful company culture and leadership through his own experience as a founder and through conversations and research with dozens of entrepreneurs and leaders, including Pixar co-founder Alvy Ray Smith, Lynda.com founder Lynda Weinman, The North Face founder Hap Klopp, and Indiegogo co-founder Danae Ringelmann.
Jason is a board member for the Hydrocephalus Assoc., which is dedicated to eliminating the challenges of hydrocephalus. He previously served as a board member for the nonprofit COFES Institute, which hosts the annual Congress on the Future of Engineering Software. Jason is also a writer; his work has been published in Harvard Digital Initiative, Geekwire, Seattle Business Magazine, Crosscut, and elsewhere.