Jonathan Strimling
Chairman and CEO, CleanFiber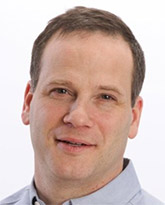 Jonathan Strimling is a seasoned executive and entrepreneur with deep experience launching both CleanTech and SaaS ventures. Jonathan is currently serving as CEO of CleanFiber, a disruptive player in the building insulation market.
Previously, Jonathan led SharpSpring, a turnaround he took to the Nasdaq which now trades at a $115M market cap. From his technology commercialization firm, US Dynamics, he also launched WoodPellets.com, an online retailer of heating fuels.
Jonathan has served on the boards of the Biomass Thermal Energy Council and the Alliance for Green Heat, and was appointed to New Hampshire's Economic Strategy Commission. He earned two master's degrees in Engineering and Management from MIT and its Sloan School of Management and holds a bachelor's degree in Mechanical Engineering from Northeastern University.