Phillip Lohaus
Visiting Fellow, Foreign and Defense Policy Studies, American Enterprise Institute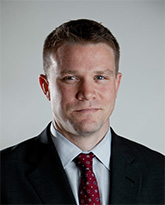 Phillip Lohaus is a visiting fellow in Foreign and Defense Policy Studies at the American Enterprise Institute, a Washington, DC–based policy research organization. His current research focuses on the unconventional and emerging national security challenges posed by Russia, Iran, and China. He is particularly interested in how foreign governments manipulate political, economic, technological, and informational levers, and the abilities of American and allied governments to counter such activities. His forthcoming book, Power and Complacency, discusses these themes in great detail.
Before joining AEI, Phillip served as an intelligence analyst with the Department of Defense and the Multi-National Force – Iraq. He was also embedded with the US Army in eastern Afghanistan. He has testified before Congress and has provided counsel senior members of the executive branch and military flag officers throughout his career. In addition to peer-reviewed and classified forums, his writings have appeared in The Hill, JustSecurity, PBSNewsHour.com, US News & World Report, and War on the Rocks. His awards include a Joint Civilian Service Commendation Medal from USSOCOM. A graduate of the University of Florida, Phillip also holds an MA from the Paul H. Nitze School of Advanced International Studies at Johns Hopkins University.
Phillip's favorite charitable organizations include No One Left Behind (http://nooneleft.org/), an organization that helps interpreters who served alongside American troops in Iraq and Afghanistan start a new life in the United States.