The STRATEGIC NEWS SERVICE®
N E W S L E T T E R
15 Years Providing Weekly Foresight
The most accurate predictive letter in computing and telecommunications,
read by industry leaders worldwide.
| | | |
| --- | --- | --- |
| SNS Subscriber Edition | Volume 14, Issue 47 | Week of December 12, 2011 |
***SNS***
Top 10 Technology
Predictions for 2012
[Members: Please open the .pdf attachment for best viewing.]
"That is the most accurate and complete description I have heard of the situation, outside military briefings." Sir Richard Dearlove, KDMG, OBE, and past chief (15 years) of the MI6 (SIS), on Mark's presentation on "Economic Cyberwar and the Global Economy" to the New Ventures Advisory Board meeting; last week, in New York City.

The SNS Favorite Book Selection, just in time for Christmas: Investing in Dynamic Markets: Venture Capital in the Digital Age, by Henry Kressel and Thomas V. Lento, Cambridge Press.
Our gratitude to all of those who helped make the SNS Annual Predictions Dinner in New York a sold-out success.



Sign up now for the Future in Review conference, now in its 10th year, May 22-25, again at the Montage Laguna Beach Hotel:
See "Upcoming SNS Events & Media Links" below for program and registration details.
If you'd like to be more involved in SNS events as one of our select sponsors, please contact Sharon at: sam@stratnews.com or 435-649-3645.
It is suddenly that time of year again: time to review past predictions, rank them, and create a new set, in the hope that, by being reasonably accurate, they will assist our members in planning out strategies in products, markets, and investments for the next 12 months.
Since these need to stand on their own each year, I don't add extra prose or explanation; either they'll be correct or they won't. You personally may agree completely, disagree violently, or find yourself somewhere in between, but again, all that matters is: were they correct by year's end?
We will post last year's predictions and a ranking, with commentary, on the website this week. To date, after seven years of this open grading, the accuracy rate stands at 94%.
I would encourage everyone to slow down just a bit and read these carefully; the word selection has been made with equal care to provide all possible protections against being incorrect. Predictions, like devils, are in the details.
Here are my top technology calls for next year. As these have already been exposed to the global press, you are welcome to share them with friends and colleagues. mra.
» Top 10 Technology Predictions for 2012
Theme for the Year: "Integrating Everything"
I. TV Becomes the New Center of Gravity in the tech universe, as all other devices find their niches in the TV galaxy. MS' attempt to integrate Kinect into TV is a strong if qualified success; smartphone TV integration software becomes a new category; pad TV integration becomes common.
Apple hustles to launch the next version of Apple TV; if the company can get it out this year (and it will try), it will be a roaring success, shipped quickly to be taken as Tim Cook's first great product success, instead of what it really is: Steve Jobs' last.
II. 2012 Will See Tectonic Shifts in Phone Markets.
a. The Wireless Revolution Is Real: Asia Is In, Scandinavia Is Second. Nokia, the historic market leader, fails to regain global dominance as it comes back into the market, missing by a wide mark. Samsung will retain its spot as the new global leader, and will keep this crown despite the global premiere of the Microsoft Phone 7 OS.
b. Google Loses Technology Control of Android, as Asia moves into market dominance. Unlicensed versions of Android multiply in type and in installed base, in increasing competition with licensed versions and further confusing markets, users, and technologies. A slight miscalculation that changed the world.
c. Smartphones Grow Share Dramatically to dominate the total cellphone market. Why would you have anything else? And why would sellers of content and services want you to?
III. Clouds Are for Consumers (and Startups). Even as a large number of enterprises move pilots onto external clouds, it will become clear that the real trend is for enterprise to stay away from clouds in all key areas, for reasons both of security and reliability.
IV. Security Splits the Tech World in Two, finally getting Front of Mind (and wallet) attention from CEOs: companies with real IP, and the others (Meat vs. Mashed Potatoes). Firms with IP start to realize they have to "go big or go home" in their security response; their spending on protecting "Crown Jewels" rises dramatically.
V. SIRI Stuns the World. The new world of Internet (or Personal) Assistants has arrived, and the world will spend this year marveling at what Siri et al. can and cannot do, and learn to do. New assistants begin entering the market en masse, many of them in niches. It's not unlikely that we'll see duels between Assistants, à la Jeopardy for handhelds, as the media get the idea.
VI. We Enter the Amazing World of Dave and HAL, as Voice Recognition comes of age. From hospital to car, mobile to home, Kinect to Siri, exercise to play, work to entertainment, remote control to direct action; from Microsoft to Apple, from TellMe to Nuance: the time has come for computers and humans to talk to one another. With lots of funny stories, big bloopers, and amazing breakthroughs, humanity in 2012 just a bit later than planned.
By the end of this year, talking to machines in a normal voice will not seem unusual, nor be the cause of unending frustration.
VII. E-Readers Prosper, but Pads Continue to Dominate the CarryAlong Market. Pads will down-price into e-reader territory, even as the Amazon Fire e-reader line, really a Trojan horse, gets unhobbled and revealed as a pad. By extending the line into pad territory, Amazin' beats out the dumber Nook and adds share against still-dominant Apple. (All of this flows from Jeff Bezos' understanding that pads are, at their core, consumption devices.)
VIII. The Consumption World Explodes. Get ready for new devices, new content, new bundles, new connection techniques, new distribution channels, new aggregators, new pads, new phones, new players, new self-published authors, new garage bands, new consumption models riding on social networks: there is nothing but high energy in the content consumer market. People are now ready to spend subscription money for this sector, and the publisher response will be huge.
IX. Governments and Corporations Focus on IP as though it were their most prized asset. It is. This new global understanding leads to a re-evaluation regarding giving critical IP away for nothing, vs. protecting it.
The age of IP Naiveté is over, and the question of proper IP valuation is here. IP starts to be valued not for its replacement value, but for a figure magnitudes larger: its global strategic competitive value.
Nation-sponsored IP theft moves from the "nuisance news" category into the "act of military aggression" category, despite a continued inability to track source miscreants.
X. Amazon Gets It All. Between out-Walmarting Walmart online, to out bookselling the booksellers, to outmalling the online malls, to delivering groceries and making new inroads in video streaming, Amazon proves that one company can indeed have it all. Add in terrific sales of the Kindle and Fire readers, increasing sales of e-books, self-publishing eating a large piece of traditional publishers' pie, distributing periodicals (now that the company has a color reader), and gearing up to release a content-leveraged pad computer --
Amazon is the Reverse Google. Like Google, it is trying to have it all. More like Apple, it is getting it all, by creating long-lived, profitable business lines.
Amazon will have a terrific year in 2012, regardless of the economic downdrafts all around it.
Your comments are always welcome.
Sincerely,


Mark R. Anderson


CEO
Strategic News Service LLC Tel. 360-378-3431
P.O. Box 1969 Fax. 360-378-7041
Friday Harbor, WA 98250 USA Email: mark@stratnews.com
With much appreciation for SNS' Global Platinum Partner
Nuance Communications
for its partnership and support: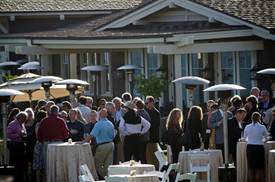 Register now for FiRe X, the 10th annual Future in Review conference, May 22-25, 2012, at the Montage Laguna Beach Hotel, California:
» SNS Media
"SNS iNews is a terrific idea."
Peter Petre, Author and Past Sr. Editor, FORTUNE magazine
Use SNS iNews to stay in touch, in real time, with what your fellow members and FiRe Thought Leaders are achieving and then help them get there.
Click here for the current iNews digest: www.snsinews.com
(For ID and password assistance, email scott@stratnews.com)
I would like to welcome, among others, these new members to the SNS family: Roxanne Taylor, Chief Marketing & Communications Officer, Accenture, New York, NY; Brian Gottlieb, Principal, Quaker Drive Inc., New York, NY; and Philippe Roussiere, Global Lead for CMT Research and Gallia Research Lead, Accenture, Paris, France.
(All rates $USD)
If you are not currently an SNS subscriber, the SNS newsletter has been sent to you for a one-month trial. If you would like a one-year subscription to SNS, the current rate is $595, which includes approximately 48 issues per year, plus special industry alerts and related materials. Premium Subscriptions, which include passworded access to additional materials on the SNS website, are $895 per year. Subscriptions can be
purchased, upgraded, or renewed at our secure website, at www.stratnews.com. Contact Jennifer Lee, jenny@stratnews.com, for subscription assistance.
UPGRADE YOUR SUBSCRIPTION TO PREMIUM LEVEL for $300 per year, and enjoy email access to our FiRe Conference speakers through our new service, SNS Interactive News (SNS iNews), along with other Premium benefits. After logging in to your Account, go to: www.tapsns.com/orders/?page=account.
VOLUME CORPORATE SUBSCRIPTION RATES: More than half-price savings, for up to 10 members: $2950. Additional members: $295.
SMALL COMPANY SITE LICENSE (for companies with fewer than 10 employees): Deep discount (far less than half price), for up to 10 members: $1495. Additional members: $295.
TEACHERS' GROUP RATE (five teachers): $295.
STUDENT and INDEPENDENT JOURNALIST RATE: $295 per year.
» May I Share This Newsletter?
If you are aware of others who would like to receive this service, please forward this message to them, with a cc: to Mark Anderson at sns@stratnews.com; they will automatically receive a free one-month pilot subscription.
ANY OTHER UNAUTHORIZED REDISTRIBUTION IS A VIOLATION OF COPYRIGHT LAW.
» About the Strategic News Service
SNS is the most accurate predictive letter covering the computer and telecom industries. It is personally read by the top managers at companies such as Intel, Microsoft, Dell,
HP, Cisco, Sun, Google, Yahoo!, Ericsson, Telstra, and China Mobile, as well as by leading financial analysts at the world's top investment banks and venture capital funds, including Goldman Sachs, Merrill Lynch, Kleiner Perkins, Venrock, Warburg Pincus, and 3i. It is regularly quoted in top industry publications such as BusinessWeek, WIRED, Barron's, Fortune, PC Magazine, ZDNet, Business 2.0, the Financial Times, the New York Times, the Wall Street Journal, and elsewhere.
Email sent to SNS may be reprinted, unless you indicate that it is not to be.
Mark Anderson is CEO of the Strategic News Service. He is the founder of two software companies and of the Washington Technology Industry Association "Fast Pitch" Forum, Washington's premier software investment conference; and has participated in the launch of many software startups. He regularly appears on the CNN World News, CNBC and CNBC Europe, Reuters TV, the BBC, Wall Street Review/KSDO, and National Public Radio programs. He is a member of the Merrill Lynch Technology Advisory Board, and is an advisor and/or investor in OVP Ventures, Ignition Partners, Mohr Davidow Ventures, the UCSD Calit2 Laboratory, the Global Advisory Council of the mPedigree Network (Ghana), SwedeTrade, The Family Circle (Europe), and the Australian American Leadership Dialogue.

Mark serves as chair of the Future in Review Conferences, SNS Project Inkwell, The Foresight Foundation, and Orca Relief Citizens Alliance.
* On December 14, Mark will be talking about Mobile Ecosystems at the Columbia Club in Seattle, courtesy of the Chetan Sharma Consulting group. * On January 20, he will give his traditional Predictions speech for the Technology Alliance Group Northwest at Syre Hall, Whatcom College, Bellingham, WA. * And on May 22-25, 2012, he will be be hosting FiRe X, the 10th annual Future in Review Conference, at the Montage Laguna Beach. Sign up now, at a fraction of retail, at www.futureinreview.com.
In between times, he will be starting to look for Christmas trees out around the margins of the forest, hopefully on his own farm, but sometimes right next door, where the neighbor is long gone and the trees always somehow a bit more stately. Why is that?
Copyright 2011, Strategic News Service LLC.
"Strategic News Service," "SNS," "Future in Review," "FiRe," and "SNS Project Inkwell" are all registered service marks of Strategic News Service LLC.
ISSN 1093-8494