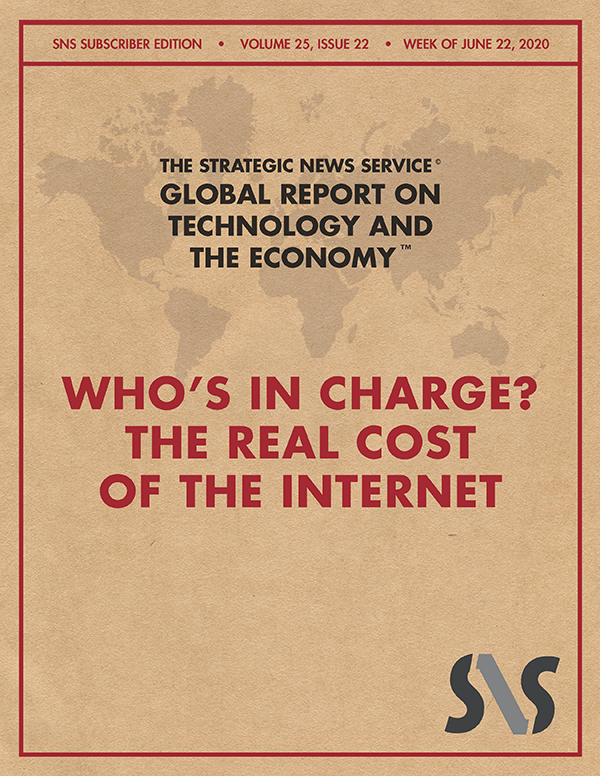 In This Issue
Vol. 25 Issue 22

WHO'S IN CHARGE? THE REAL COST OF THE INTERNET

WHO'S in charge?
the real cost of the internet

By Mark Anderson

If there were no internet, there likely would be no SNS Global Report, perhaps the first subscription-based newsletter on the net.

Even so, I'm having second thoughts about this greatest of revolutions in communications.

Let's look around us, worldwide, so that no particular culture, political view, or problem set dominates the current social landscape. What do we see?

Protests, both peaceful and violent (often together), in many of the world's major cities.





The politics of hate and division have triumphed over compromise and collaboration.





Murderous terrorism is on the rise in many countries.





Immigration, generally fueled by violent attacks, is on the rise worldwide.





Anti-immigration movements are on the rise in many countries.





Racist movements, from China's Uyghur concentration camps to US police brutality, are increasing.





Anti-racist movements are on the rise.





Fascism, however you may define it, is on the rise.





Anti-fascist movements are on the rise.

The list is seemingly endless, and, much more important, almost always comes in pairs: For vs. Against.

...