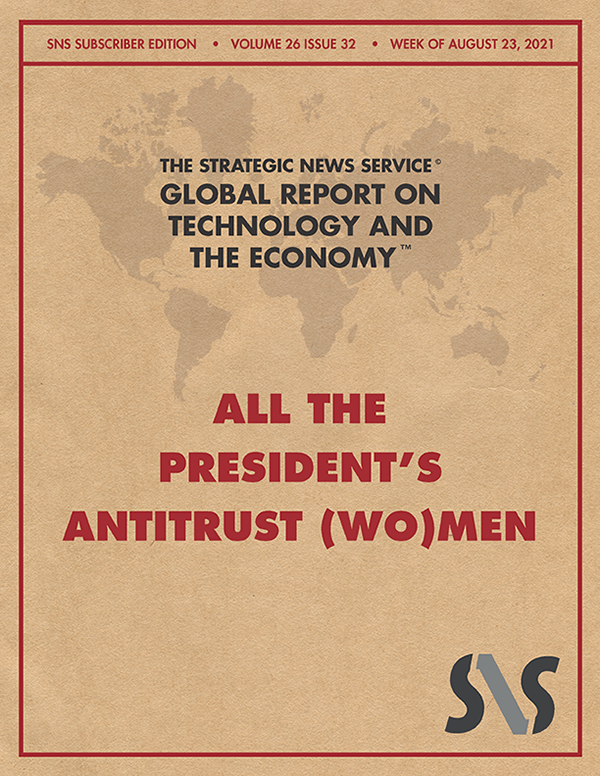 In This Issue
Vol. 26 Issue 32

ALL THE PRESIDENT'S ANTITRUST (WO)MEN

all the president's
antitrust (wo)men

By Berit Anderson



Handicapping Tech for Good's
Golden Duo

There are no better poster children for progressive, socially responsible technology use than Lina Khan and Tim Wu. Which is why, in March, President Biden appointed both to federal posts as part of a broad focus on consumer protection and Big Tech - Wu as special assistant for technology and competition policy and Khan as the incoming chair of the Federal Trade Commission.

The move was a signal to technologists everywhere that Biden is serious about reinventing the antitrust legal framework and tightening the screws on Big Tech, and that the administration will go above and beyond to protect the rights of everyday Americans over corporate interests.



...