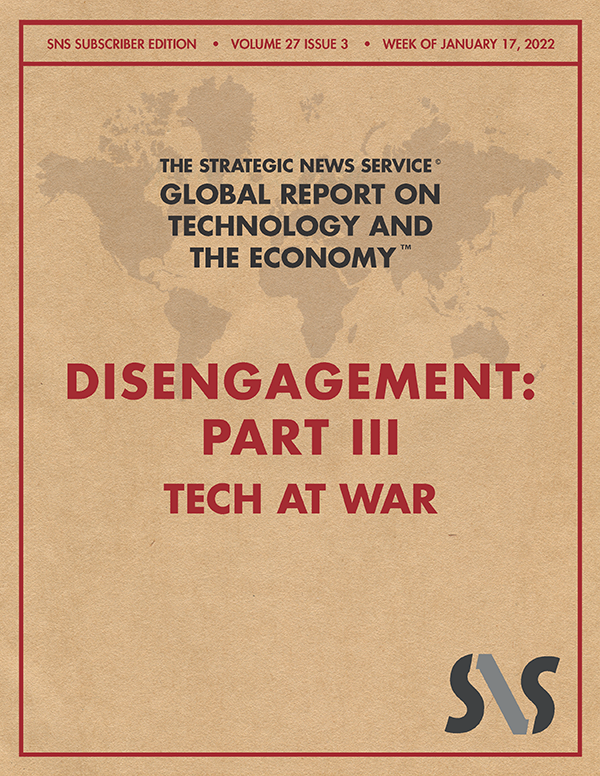 In This Issue
Vol. 27 Issue 3

DISENGAGEMENT: PART III

DISENGAGEMENT: PART III

Tech at War

By Evan Anderson



Click to review SNS: Disengagement: An Introduction (9/23/21); Part I: The Economics of a Secure Future (10/22/21); and Part II: The Cost of Trade (11/10/21).



"I do not fear computers. I fear lack of them." - Isaac Asimov

"The combination of hatred and technology is the greatest danger threatening mankind." - Simon Wiesenthal

One of the most important fields in which the United States and its allies must disengage from the People's Republic of China is that of high technology.

Such a statement, whose defense will come in the following pages, would have sounded alarmist at best, just a decade or two ago. Of course, then the PRC was a relatively medium-sized economy going through an economic transition that promised to bring hundreds of millions out of poverty.

The United States, among many other nations, was (is) entranced by the vast promise of market access and the equally naïve but widely held belief that an increase in capitalist activity in the Eastern nation would somehow magically lead to an increase in democracy and human rights.

The opposite, as has since become obvious, turned out to be true.

...