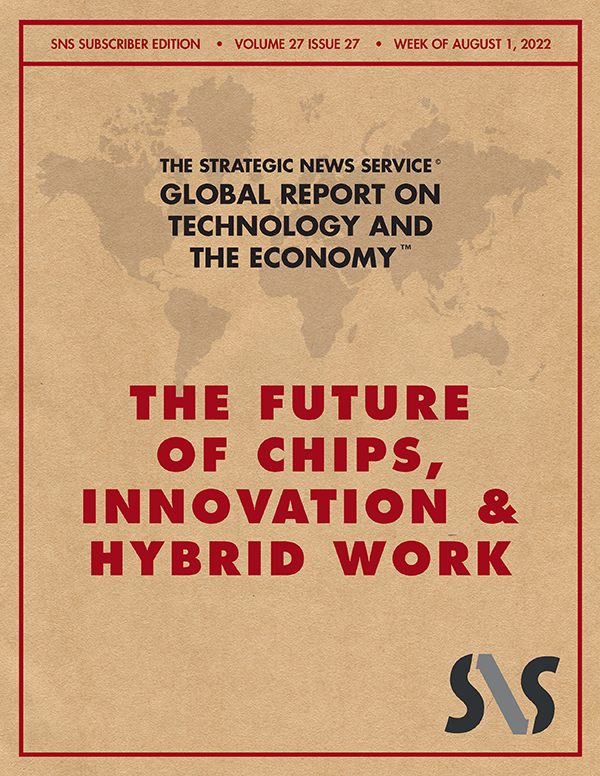 In This Issue
Vol. 27 Issue 27

THE FUTURE OF CHIPS, INNOVATION & HYBRID WORK

The Future of Chips, Innovation & Hybrid Work

Can economic development bridge political polarity and make America resilient again?

By Berit Anderson

Arm CEO Rene Haas approached a cocktail table at a recent event I attended and started asking the group about hybrid and remote work. How was everyone handling it? he wanted to know.

I was surprised at his line of questioning.

News reports about Arm had been focused obsessively on its planned public offering. And yet here he was wondering how to deal with talent that didn't want to work in an office.

"Is that more of a stressor for you than your pending IPO?" I asked.

"Oh yeah, definitely."

Haas is just one of many Western CEOs for whom streamlining operations and logistics has taken on new importance as they face the intersection of several key patterns:

A battle for key talent




The rise of hybrid work and the desire of that key talent to work remotely



The need to rapidly scale-up domestic manufacturing - very much a physically and geographically dependent activity

Like other major CEOs we've discussed in the Global Report (cough, cough, Apple), Haas is experiencing a bit of difficulty at the moment with his operations in China.

Arm China, a joint venture between Arm and Chinese investors, is currently being run by chair and CEO Allen Wu. And while that might seem like a normal thing on the surface, it's actually a pretty significant problem.

The Arm board fired Wu back in 2020 for conflict of interest.

He refused to leave. Two years later, he continues to oversee day-to-day operations, including firing appointees sent in by Arm itself. Lawsuits between Arm and Arm China are ongoing.

It turns out it's hard to fire a guy the CCP considers a strategic national asset and who hired all the security guards.

In other words, Arm China is now more China than Arm.

...