Berit Anderson
FiRe Volunteer, Strategic News Service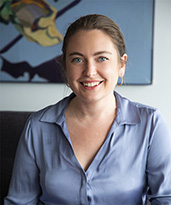 Berit Anderson, co-director of program for FiRe 2018, is the CEO and editor-in-chief of Scout.ai, a media company exploring the future of technology through analysis, science fiction, and scenario planning games. She is also the co-founder of Athens.ai, which works to protect democracy through research and scenario planning, and of Guardians.ai.
An international keynote speaker and advisor on innovation, technology, media, and global policy, Berit has appeared at the Brussels Forum, the European Council on Foreign Relations, TEDxVilnius, DevoxxBelgium, and TEQNation, among others. In 2017, her work on information warfare was featured in the New Yorker, Gizmodo, and TechCrunch, and cited by Internet creator Tim Berners-Lee as one of the top three challenges facing the internet.
Berit is a member of Global Shapers, the World Economic Forum's international network of young leaders; and serves on the boards of environmental media nonprofits Yes! Magazine and InvestigateWest.